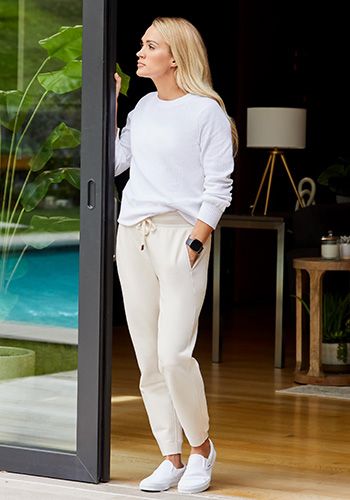 Like so many of you, I'm pulled in a million directions trying to get everything done and still work in a workout. It can sometimes feel impossible, but when I make time for me, I am better in all aspects of life. Sometimes that means a workout at dawn or finding time between tuck-ins and dinner plans. When we created CALIA, we thought about what we, as women, wanted and needed – subtle touches like a place to put your phone or an unexpected design detail. We set out to create a versatile, feminine wardrobe to inspire you on your journey to be your best self, making sure the fit, feel and look were right – for you!
WE'RE MAKING IT EASIER TO CHOOSE YOU
Our new collection is designed to help you Stay the Path, from restful moments to going all out.
SHOW US YOUR STYLE! #CALIABYCARRIE
We love to see how you wear it! Tag us @CALIAbyCarrie with #StaythePath